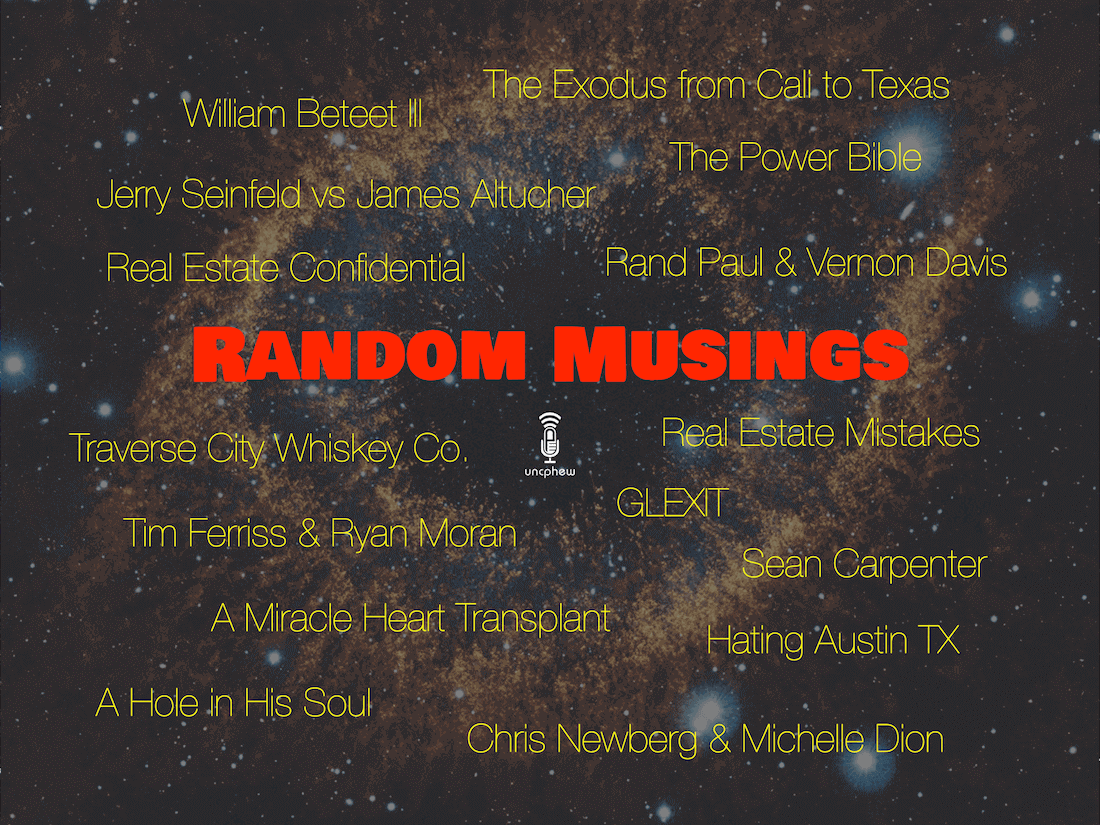 A Miracle, GLEXIT, Traverse City, Austin & Seinfeld – Oh My!
Unc and Phew talk about how one of Unc's clients received a miracle heart transplant, how Phew's longtime relationship is coming to an end, what it was like maintaining a relationship during the lockdown, Phew's serendipitous reconnecting with high school friend and pastor Richard, how many Christians have it wrong, and what it was like advising James Altucher during his very public feud with Jerry Seinfeld. Click below to listen!
CATCH UP ON OTHER UNCPHEW PODCASTS IN THE PLAYER BELOW!